HOW TO INSTALL METATRADER ON WINDOWS SERVER 2019
Views: 674
Read Time:
1 Minute, 48 Second
What is MetaTrader?
MetaTrader is a software developed by MetaQuotes Software for online trading. It is widely used by retail exchange traders and acts as a client to a server usually ran by a brokerage firm who uses the software to provide their clients with the current status of the market, price charts, indicators and for managing and placing an order on the brokerage firm. It is an extensible software which allows clients to run scripts and robots to automate trading and updating of stocks.
As in the other tutorials we have two versions of MetaTrader which is version 4 and 5. Basically the two version has the same purpose but the only difference is that version 5 is the latest of the two.
Installing MetaTrader on Windows Server 2019. Make sure that we can download files from internet explorer.
Open Internet Explorer. Open the settings menu and select Internet Options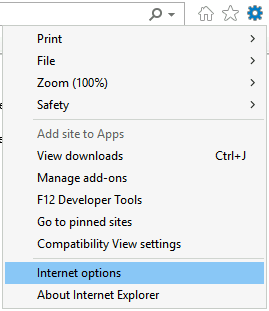 Go to the Security tab. Select the zone Internet. Click Custom level…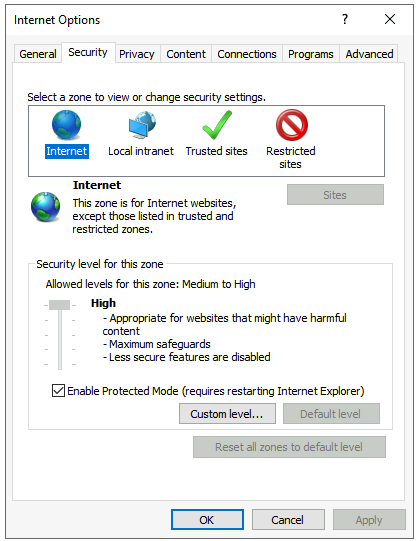 Scroll down to Downloads > File Download and select Enable. Click OK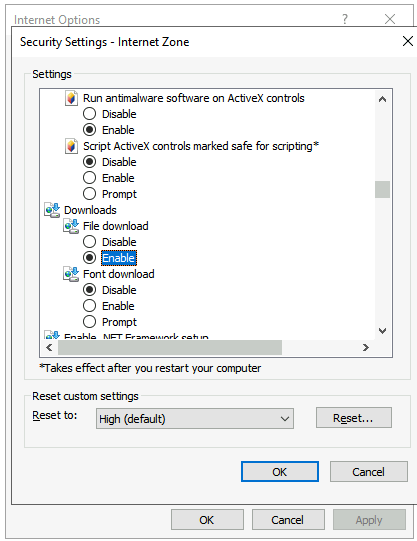 You will get a Warning message. Click Yes.

Click Apply and close the window.
Enter the following URL in the browser.
http://www.metatrader5.com/en/download
If you get a Security Alert just click OK.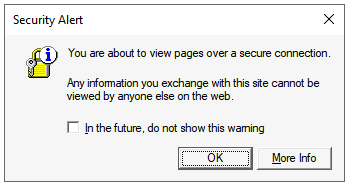 If your getting a Content warning make sure to select the box for Continue to prompt when website content is blocked and click Close.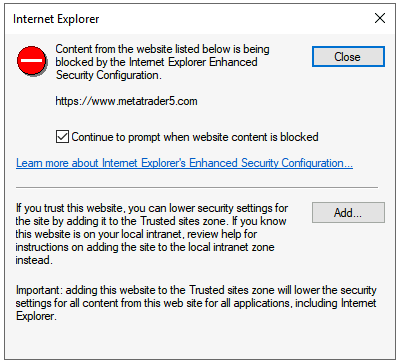 When your on the website click the big green button saying Download MetaTrader 5 for PC and open a demo account.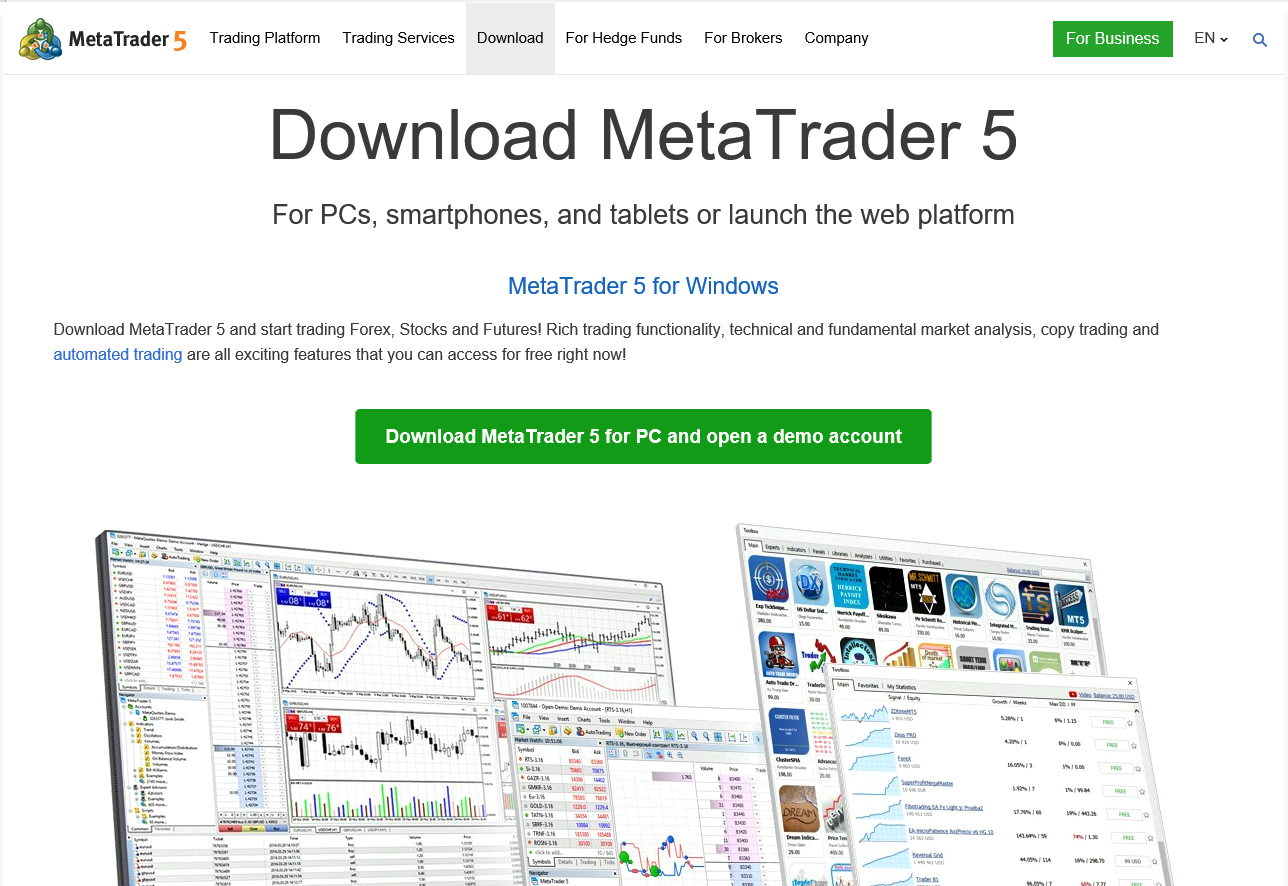 In the bottom of your screen you will see a yellow window asking if you want to save the file or cancel the download. Click Save.

If the download is finished you will again see a yellow window this time asking If you want to run the file you just downloaded and two other options. Make sure to select Run

The setup will start. In the first screen you need to agree to the terms if their license agreement. You can do this by clicking Next.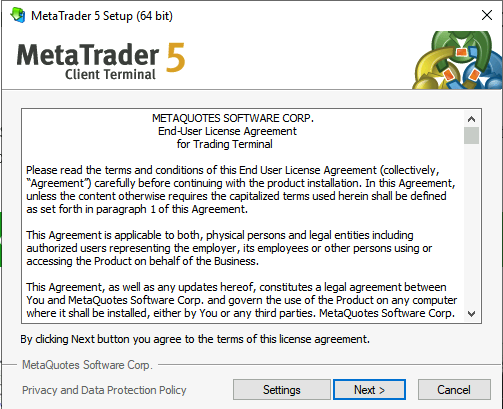 The installation will start.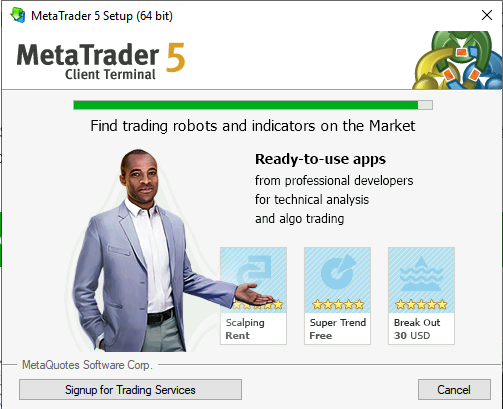 Wait until finished. If the installation is finished click Finish!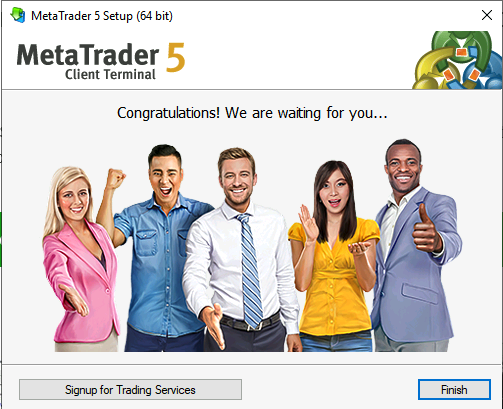 MetaTrader is now installed!